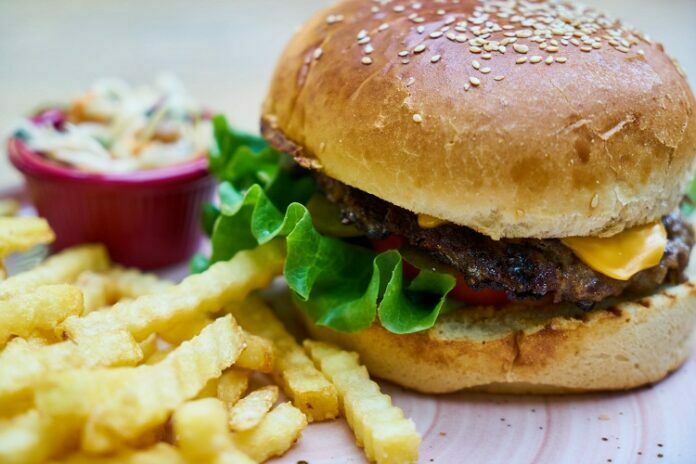 Fast food menus are tricky when you're watching your weight or your health. Finding a healthy, well-balanced meal in most fast food restaurants is a challenge. But there are always choices you can make that are healthier than others. The following tips and menu recommendations can help you stay on track.
Aim to keep your entire meal to 500 calories or less. The average adult eats 836 calories per fast food meal-and underestimates what they ate by 175 calories. So don't guess! Most chains post nutritional info both on their websites and at the franchise location. Take advantage of this information.
Tips for keeping fast food calories under control
Be careful when it comes to condiments and dressings:
When choosing items, be aware of calorie- and fat-packed salad dressings, spreads, sauces, and sides such as sour cream. Mayonnaise- and oil-based sauces in particular add a lot of calories. Try holding the mayo and asking for a packet of ketchup or mustard you can add yourself-controlling how much you put on your sandwich.
Stick to zero-calorie beverages:
Soda is a huge source of hidden calories. The average large soda packs around 300 calories, which can quickly gulp up a big portion of your daily calorie intake. Shakes are even worse, with up to 800 calories and a day's worth of saturated fat. And don't be fooled by lemonade and fruit drinks, which add calories and sugar without much in the way of nutrients. Order water, diet soda, or unsweetened tea instead.
Be wise about sides:
Watch menu items that come with one or more side dishes. Sides that can quickly send calories soaring include fries, chips, rice, noodles, onion rings, coleslaw, macaroni and cheese, biscuits, and mashed potatoes with gravy. Better bets are side salads with light dressing, baked potato (easy on the toppings), fresh fruit cups, corn on the cob, or apple slices.
Pass on the French fries:
Do you really need those fries? A sandwich or burger should be plenty filling on its own. Or if your meal doesn't sound complete without fries, choose the smallest size (which can be 400 calories less than a large serving).
Skip the bacon:
It's always tempting to add bacon to sandwiches and salads for extra flavor, but bacon has very few nutrients and is high in fat and calories. Instead, try ordering extra pickles, onions, lettuce, tomatoes, or mustard to add flavor without the fat.
Opt for foods that are lower in fat and higher in protein and fiber. Look for items with more good stuff, like fiber, whole grains, and high-quality protein. Also aim for options that are relatively low in saturated fats. And steer clear of all items that contain trans fats.
Buy bulk dates and bring your own add-on items if you really want a health boost. Even when you order wisely, it can be pretty tough to get enough fiber and other important vitamins and nutrients from a fast food menu. If you plan ahead, you can bring healthy sides and toppings like dried fruit, nuts and seeds, carrot sticks, apple or pear slices, and cottage cheese or yogurt.